Sui Jianguo / Dream Stone
Galerie Jean-Gabriel Mitterrand, Paris — October-November 2010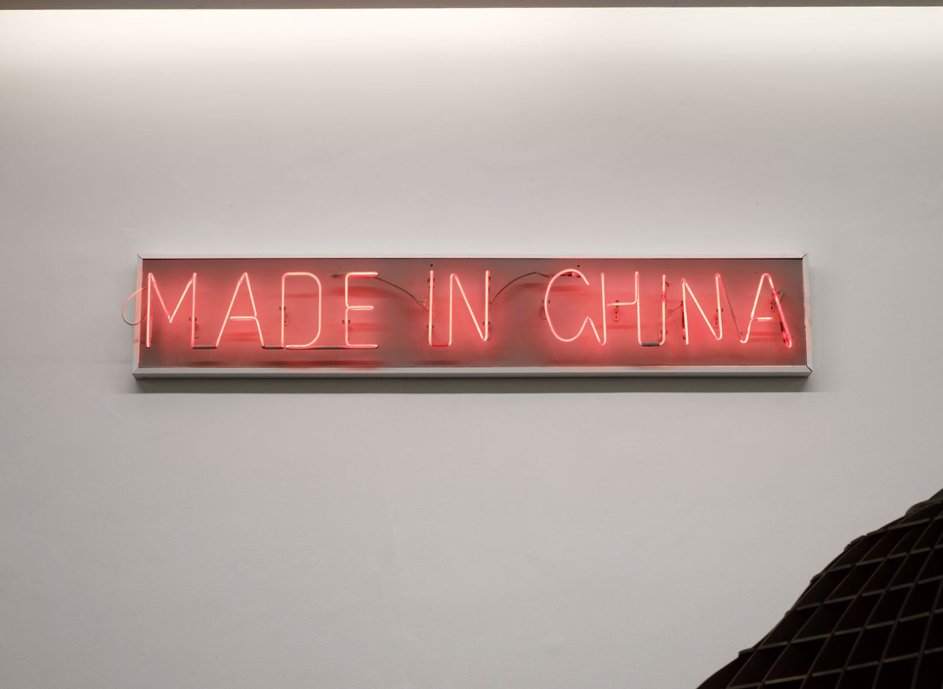 JGM Gallery is pleased to welcome in its walls the personal exhibition of Sui Jianguo, considered one of the most influential artistic personalities of the contemporary Chinese scene.
Born in 1956 in Qingdao, Shandong Province, he lives and works in Beijing and has a distinguished career in China, but also in Australia, Hong Kong, India, Taiwan, and more recently in the United States. At the same time, he conducts an important pedagogical activity as a professor in the Department of Sculpture at the Central Academy of Fine Arts in Beijing, which in his country is not unimportant. The artist is known for his major interest in sculpture. He constantly exploits the symbolic power of materials by working granite, steel, or earth. They invoke not only his subjective experience, but also a recent and dark past which he has known and experienced avatars. His works have a strong material and aesthetic presence, they animate a continuous questioning of contemporary Chinese history and the destiny of his country and its inhabitants. The technical mastery characteristic of his works creates an association and a confrontation between materials, in resonance with his perception of life and his deep understanding of the history of sculpture.
Sui Jianguo has become known around the world by using Maoist iconography in the form of exorcism, especially the famous jacket of President Sun Yat Sen, worn by the comrade president. It is thus seen as a major interpreter of how economic transition has been reflected in art. His past and recent works lead viewers to perceive that changes in context create transmutations of meaning. One of the key works produced especially for his exhibition in Paris thus reflects in an emblematic way the artist's way of dealing with the complex issues related to social and economic transformations while addressing questions relating to the field of contemporary sculpture. Dream Stone, 2010 is initially a pretty pebble gleaned on a construction site. It is scanned, magnified hundreds of thousands of times and then machined by laser cutting a honeycombed lamination. The artist thus obtains a monumental work that deals with both its adequacy to the present and metamorphoses induced by new technologies. It does so without discounting its consideration of the persistence of cultural values ​​of the national heritage.
The works chosen for this exhibition offer a significant range of the diversity of his approaches to sculpture. They undeniably demonstrate remarkable talent and artistic intelligence. Reproduced with care in bronze, the Michelangelian slave maliciously dresses the famous Mao jacket and is a reminder of the upheaval represented by the contemporary and the paradoxical way that Chinese artists have to use the academic tools to conceptualize their speeches. The curled carpet reveals in a dramatic light, a powerful and obsessive work made from thousands of nails that insidiously deals with violence and the idea of ​​repetition and series in the work. The neon sign, purely conceptual, claims its now so familiar "Made in China" symbol of the current times, his country struggling to impose its own global brands but swarming everywhere and relentlessly its global label. Last but not least, Sui Jianguo offers in this Parisian exhibition a striking glimpse of his research on the inexorable flow of time. This is materialized by a performative and abstract work whose size increases continually since the artist feeds it daily and in a repetitive way with a stratum of lacquer, another matter which draws its source in the tradition.
Ami Barak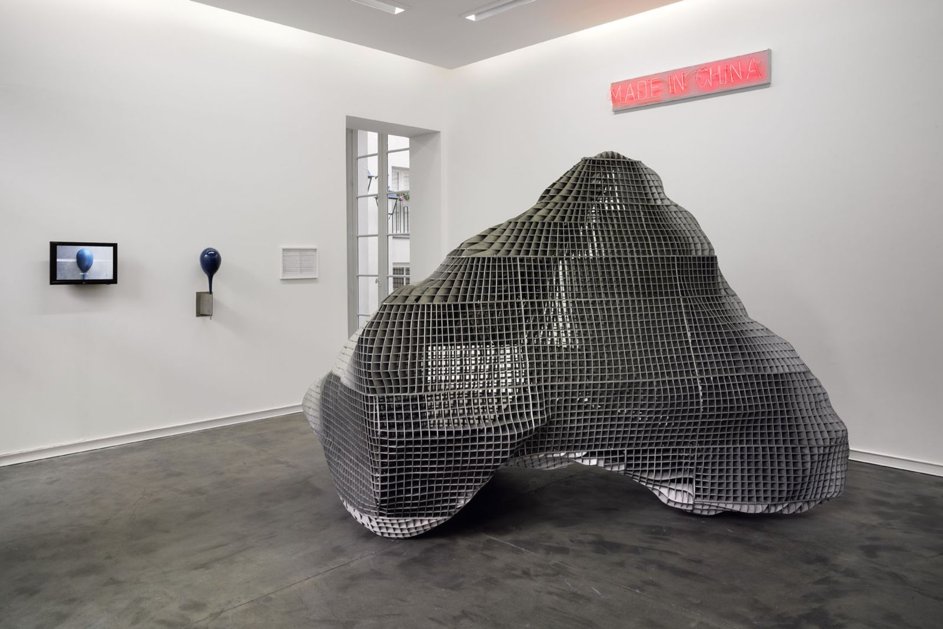 External links