The red box
An exhibition of Florin Ștefan
Iconoscope, Montpellier — April-July 2017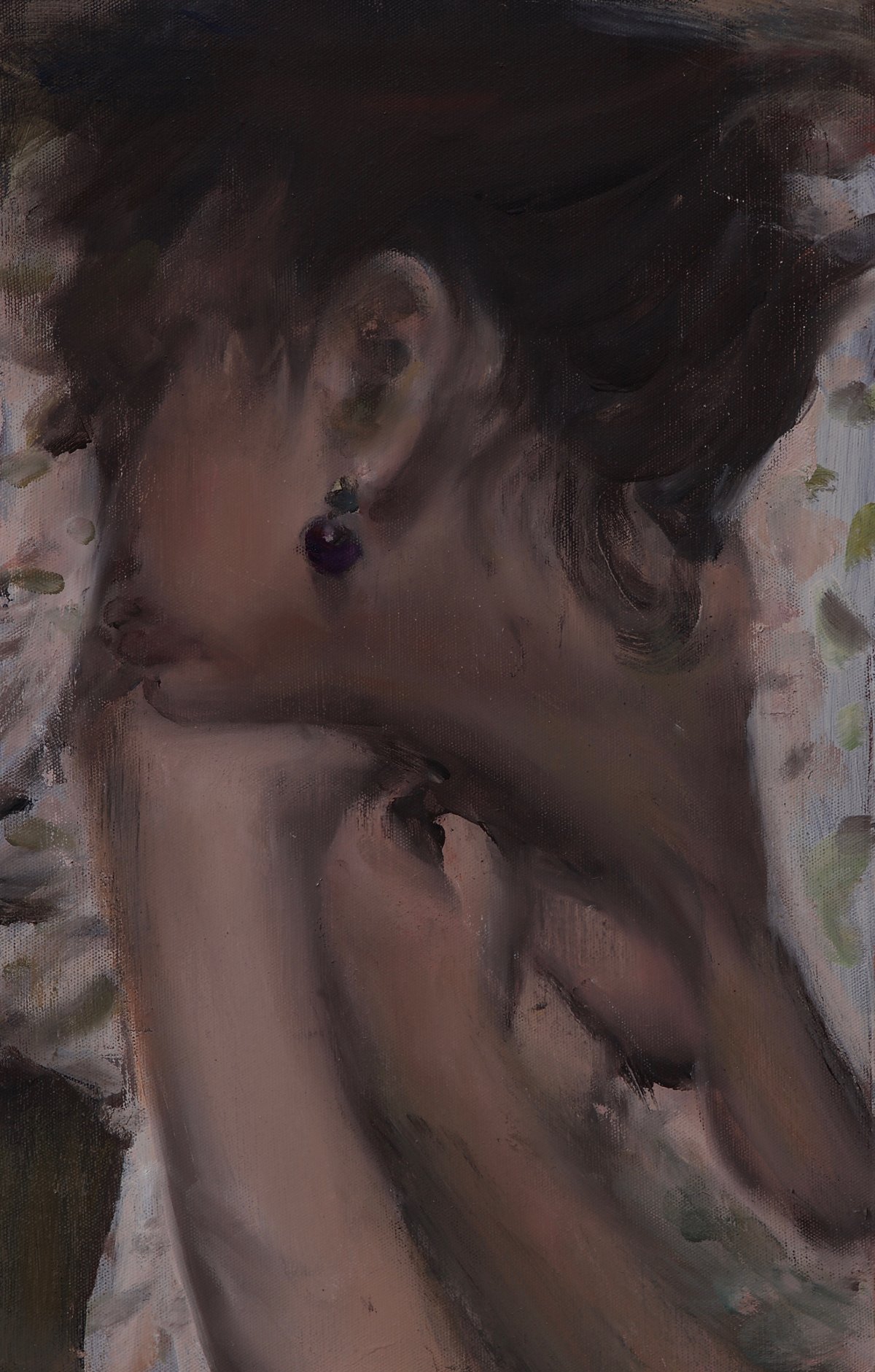 The infidel
When the time of women came, the flight forward was permanent. They swirled around him and he grabbed them shamelessly. Florin Ștefan then began to pile all these narcissistic memories in a red cardboard box (which he says he did not choose, but rather the opposite). There are photographs of women, many other moments of intimate life. Of those who have gone through his life, his memory; of women who remained out of his life, but in his mind. He devoted himself more to photography than to painting. These photos today arranged on each other in the famous box have a little yellowed.
He exhumed them gradually.
Florin Ștefan is an artist of today who paradoxically feeds his sensitivity and fascination for the beautiful in the modernism of the nineteenth century. He is indeed one of those creators who emerge in these periods of industrial and societal breakdowns. He takes digital technology to document his work as a voyeur and to reinterpret it in support of a safe and academic pictorial technique. Always armed with his iPhone 7 Plus, which has become an outgrowth of his hand, he steals other people's moments as a "neighbourly neighbour observer," as Ami Barak likes to define it.
The need to transform these digital recordings into painting is a process of analysis that is both intellectual and documented by art history, but also a ritual and primitive act, simple and direct.
In a country of Latin, Slavic, and Austro-Hungarian hybridity, Florin Ștefan is caught in the Russian taste, born in Maramureș, near Ukraine. Impressed by Russian academicism, he develops a narrative treatment, realistic and nostalgic. The Moldovan woman, that of the East of the country (popular Romanian archetype of the easy and devouring woman), is also one of her favourite female themes. Re-analysing these photos of women, moments or familiar spaces, detaching them from their reality to make it a fiction today, this is the challenge of his work. The many books on the seats and shelves of his studio testify, when turning the pages of these books, filiations of the work of Florin Ștefan. From Velasquez (and his Venus) to Felix Vallotton (and his buttocks).
Through his loyalty to these masters of love, Florin Ștefan manifests his devotion to Art.
Benoît Bavouset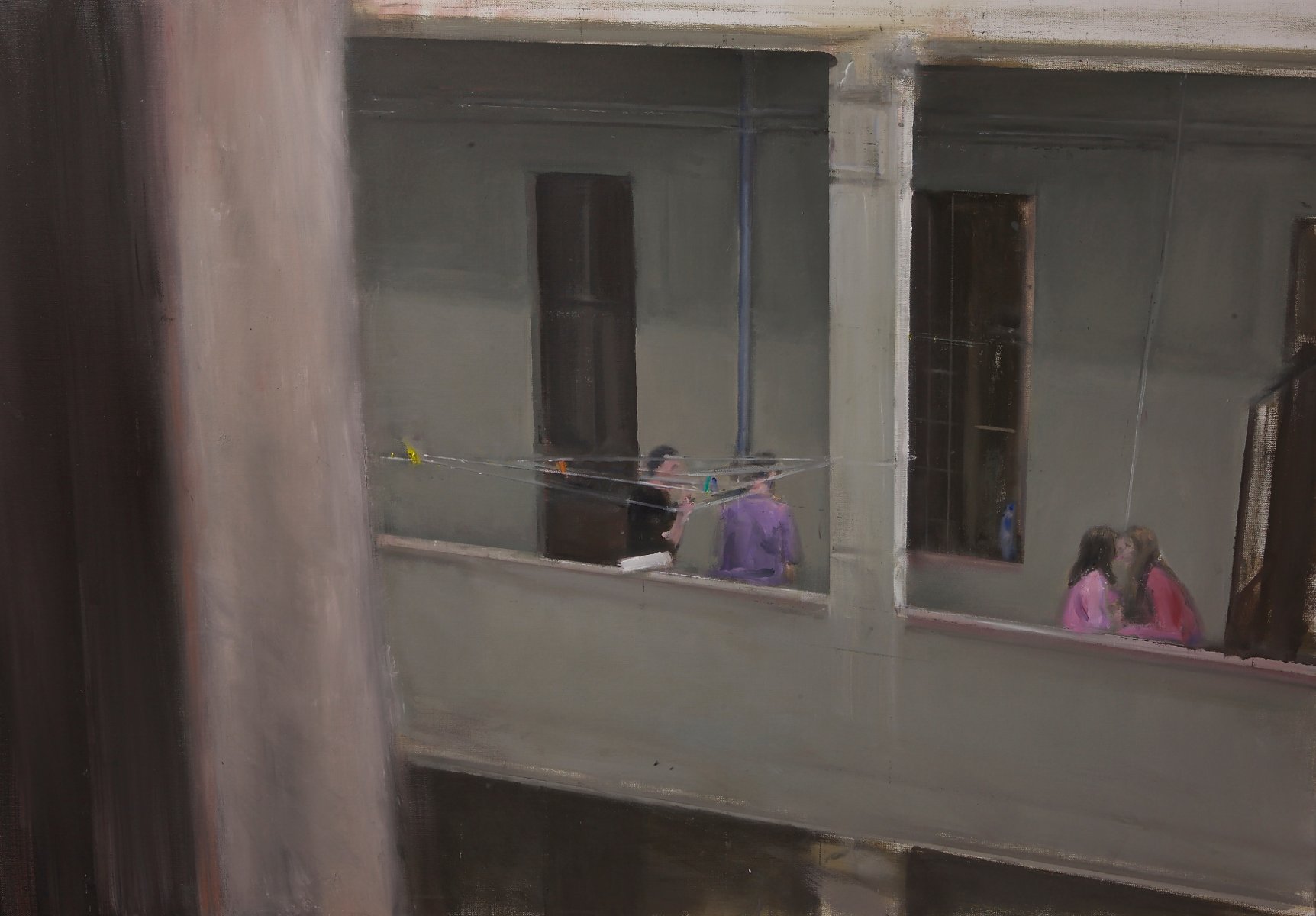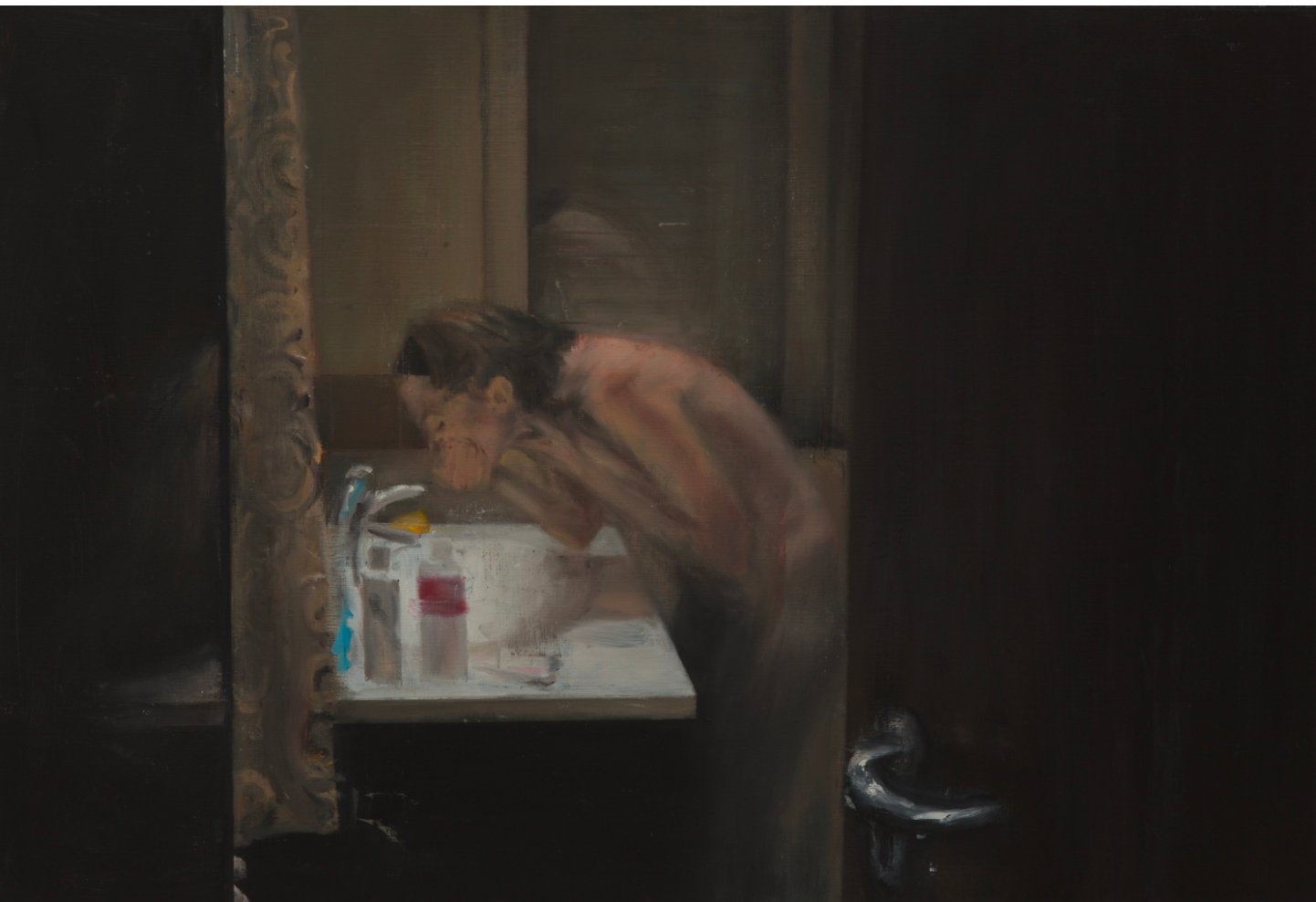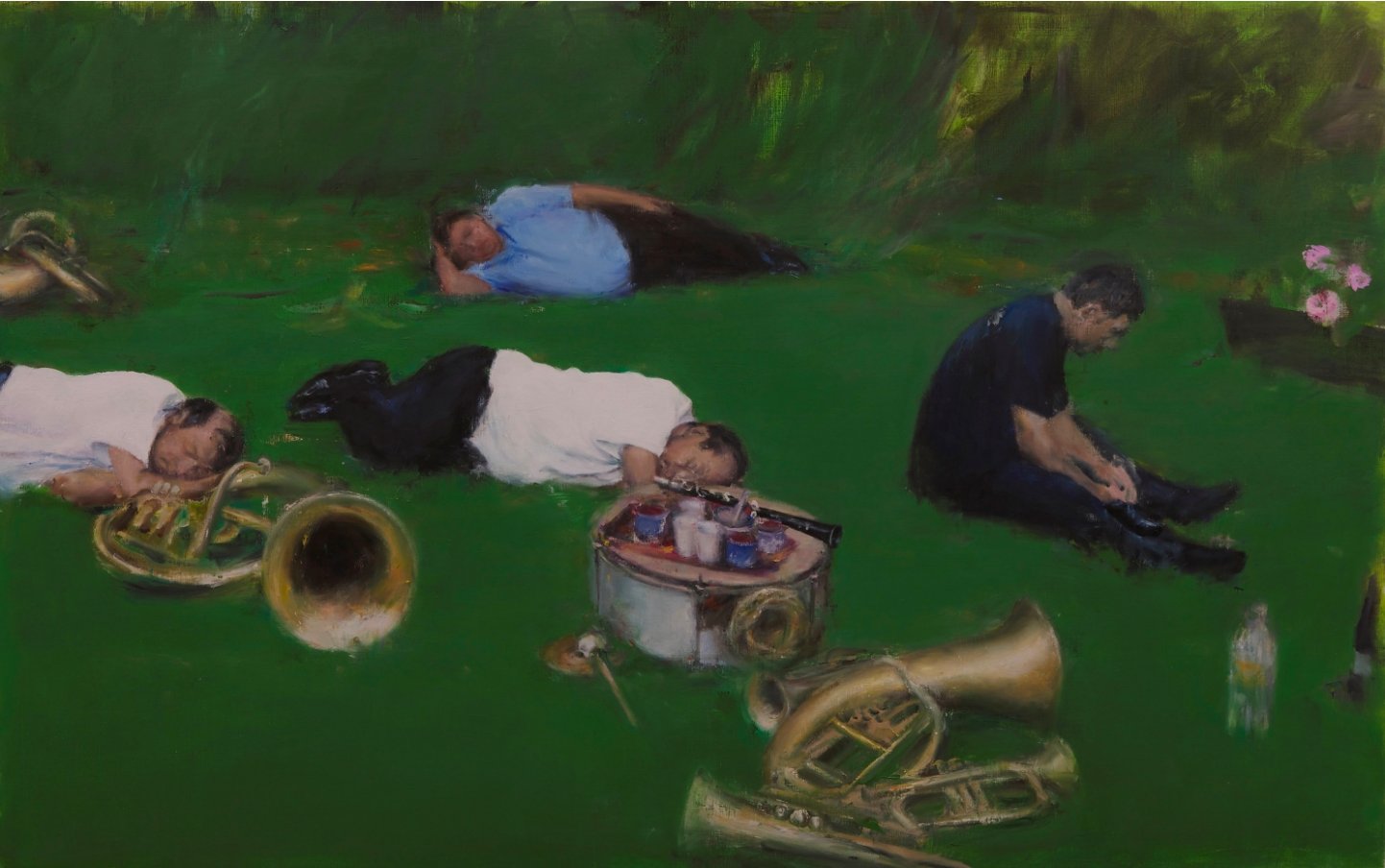 About the gallery
Iconoscope, in the literal sense, is an image analyzer that translates optical images into electrical impulses. Image and language are ubiquitous in contemporary society. From this exponential multiplicity, linked to the modes of reproduction and diffusion, they gradually lose their credibility, their aura. The artists presented by Iconoscope question this form of visual representation to give it a meaning.
It becomes the vector of an artistic language, a conception of the world. These artists, Berdaguer & Péjus, Michel Blazy, Harald Fernagu, Jean-François Fourtou, Loriot & Méliat, Didier Trenet, Jean-luc Verna ... reorganize the real with their subjectivity and give back a major place to the individual. Surprisingly these approaches that claim the singularity lead by their spatialization a sense of closeness to the work presented.
The viewer is immersed in a universe that distances itself from reality, to better apprehend it. It's a pause, a good time to analyze the work and what it says about our relationship to the world, to the other. Humor is a dimension that is often found in their work, "like the exact meaning of the relativity of everything, the constant criticism of what one believes to be definitive" (Pawlowski).
About the artist
Florin Ștefan is a Romanian artist who lives and works in Cluj, the other artistic capital of Romania after Bucharest. This city has attracted attention in recent years by the emergence of what some call it "school of painting", like Leipzig.
Florin Ștefan's painting deals with interior and genre scenes as well as portraits, nudes and landscape. The female figures are very numerous in the work of Ștefan. Whether they are "sitting, leaning, sleeping, in front of a mirror, in the toilet or in bed, all reflect the instantaneous, the desire that is born or dulled, the attraction" as written by Ami Barak. These women become impertinent works thanks to their framing and the richness of the tones used. The look that Florin Ștefan puts on his surroundings, his subjects, does not lack character and he expresses it through colour, light, matter.
Florin Ștefan is also one of the first artists to have freed himself from the weight of his country's chaotic past. He has chosen a resolutely contemporary art, which does not exclude his doubts, his worries, and puts forward a fight between the artist and his painting.
Florin Ștefan was born in 1968 (Romania). He now lives and works in Cluj, Romania where he also runs an art centre.
External links